One of the favourite destinations for bachelor parties, Thailand has plenty to offer even if you have already been there several times. This Southeast Asian country has a rich history that influences much of its present-day architecture, lifestyle and cuisine. Before we delve into the mysteries of this nation, let us figure out one thing – where is Thailand located?
Location is an important factor in understanding places as it provides valuable context for our discoveries and perceptions. Thailand's history dates back to the Khmer Empire and the land has changed many hands ever since. Till date, the country is considered a kingdom insofar as its official name is 'The Kingdom of Thailand'.
Where is Thailand Situated?
Thailand is located in the Asian continent. Part of ASEAN (Association of Southeast Asian Nations), this country is 13 degrees and 45 minutes north of the Equator in terms of latitude. If we consider its longitudinal position, it is 100 degrees and 29 minutes east of the Prime Meridian.
Part of the Indochinese Peninsula, Thailand shares its land borders with Malaysia in the south, Laos and Myanmar in the north and Cambodia in the east. In terms of water bodies, the Andaman Sea is to its west and the Gulf of Thailand to its South – both parts of the Indian Ocean.
This Mainland Southeast Asian country spans 5,13,120 square kilometres or 1,98,120 square miles, ranking 50th in the world in terms of area. When it comes to Thailand's maritime borders, it is connected to India and Indonesia in the southwest and Vietnam in the southeast. Previously known as Siam, this nation follows the ICT or Indochina Time zone which stands at UTC+7 (seven hours ahead of the Coordinated Universal Time).
Thailand Map from India
Both India and Thailand are in the Indian Ocean, the latter to the east of the former. Only the Bay of Bengal and the Andaman Sea fall between these two Asian countries. Thailand is about 1,600 km away from India in terms of aerial distance.
If we look at the sea route, the two countries are separated by 1,348 nautical miles. There is even a land route from India to Thailand via the India-Myanmar-Thailand (IMT) Highway. A road trip will cover 1,700 km.
There are 76 provinces in Thailand and it takes a different amount of time to reach each, the most famous among them being Chiang Mai, Chiang Rai, Sukhothai, Kanchanaburi, Bangkok, Samut Songkhram, Surat Thani, Phuket, Krabi and Pattaya.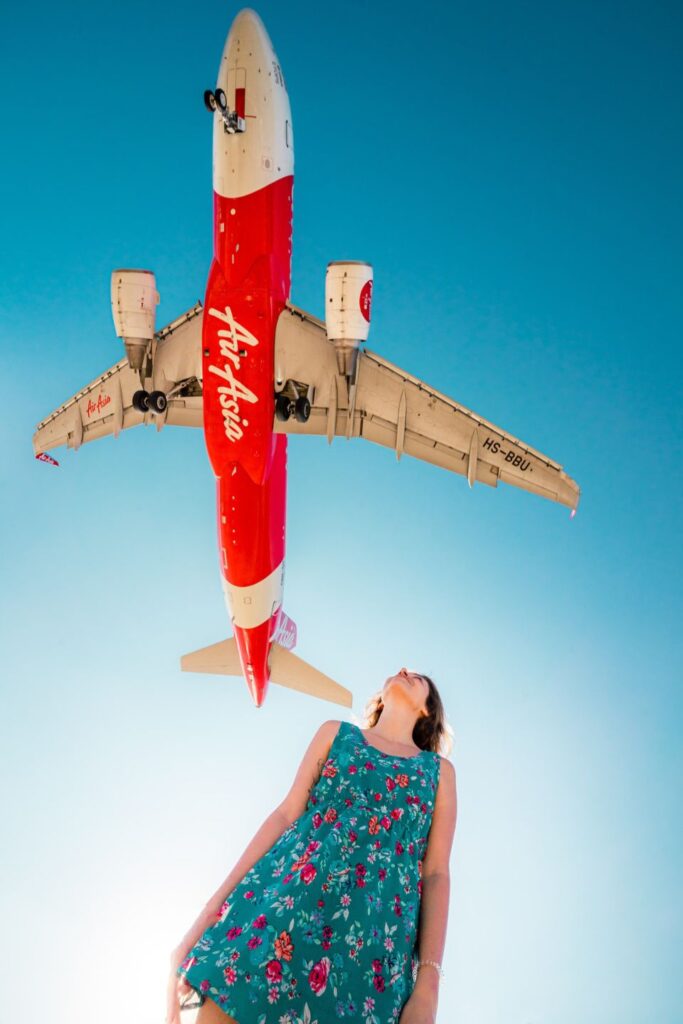 How to Reach Thailand from India
The most convenient way to get to Thailand from India is via flights. They are not only the cheapest but also the quickest way to travel between the two nations. You can fly down from most Indian cities to any of Thailand's 6 major international airports.
Popular airports are Suvarnabhumi Airport in Bangkok – the capital of Thailand, Phuket International Airport, Krabi International Airport, Chiang Rai International Airport, Samui International Airport, Chiang Mai International Airport and Pattaya International Airport.
The shortest route between the two countries is from Kolkata to Bangkok which only takes two and a half hours. Cheapest flights cost INR 6,000 per person for one-way on Economy class. There are several airlines that operate direct non-stop connections – Thai Lion Air, GoAir, Emirates, SpiceJet, Druk Air, Asiana Airlines, Thai Airways and ANA (All Nippon Airways).
Flights are available from most tier-1, tier-2 and even some tier-3 Indian cities such as Mumbai, Kolkata, Pune, Bangalore, New Delhi, Goa, Nagpur, Surat Cochin, Ahmedabad and Chennai. Routes with layovers are operated by airlines such as Etihad, Singapore Airlines, China Airlines, Thai Vietjet Air, Air India – the national carrier of India, Biman Bangladesh Airlines, Qatar Airways, IndiGo, Cathay Pacific, Ethiopian Airlines, Thai Smile and Vistara.
Thailand is also a famous cruise destination and it is possible to book your tickets for the Crystal Cruises voyage which is set to sail in January 2023. The 13-day cruise will begin at Mumbai and will have stops at Cochin, Sri Lanka and Myanmar, before halting at Phuket. It will further sail to Malaysia and Singapore. To cruise aboard Crystal Symphony, buy one of the Thailand vacation packages from India which start from USD 5,300 per person.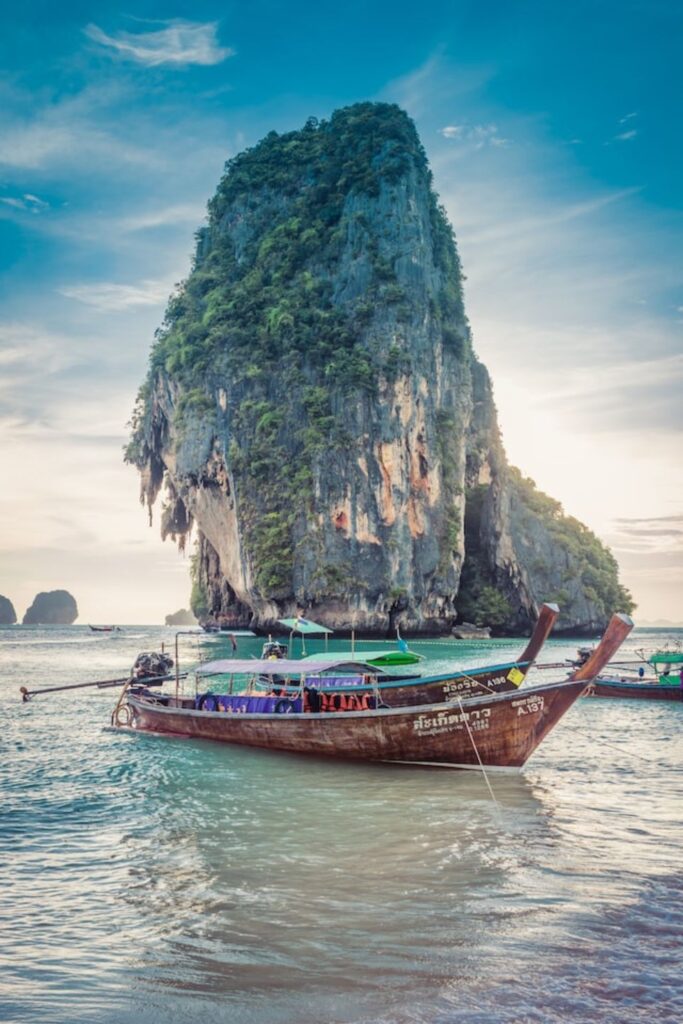 The Best Time to Visit Thailand from India
Thailand mainly sees two seasons – dry and wet. If you wish to avoid the rains, aim to travel in the dry season which generally falls between November and May. Nevertheless, the Lower Gulf of Thailand sees torrential rains from October to December.
Places such as Koh Tao, Koh Samui and Koh Phangan are quite pleasant even with the occasional rain. In fact, island hopping happens to be one of the best activities to do in Thailand when you stay on any of these little islands.
Speaking of prices, Thailand is quite an affordable destination and if you book in advance and make use of available discounts, you are likely to hit a really good deal on your vacation. Hotels and even luxury resorts are easy on the pocket as compared to other beach destinations in Asia and the rest of the world.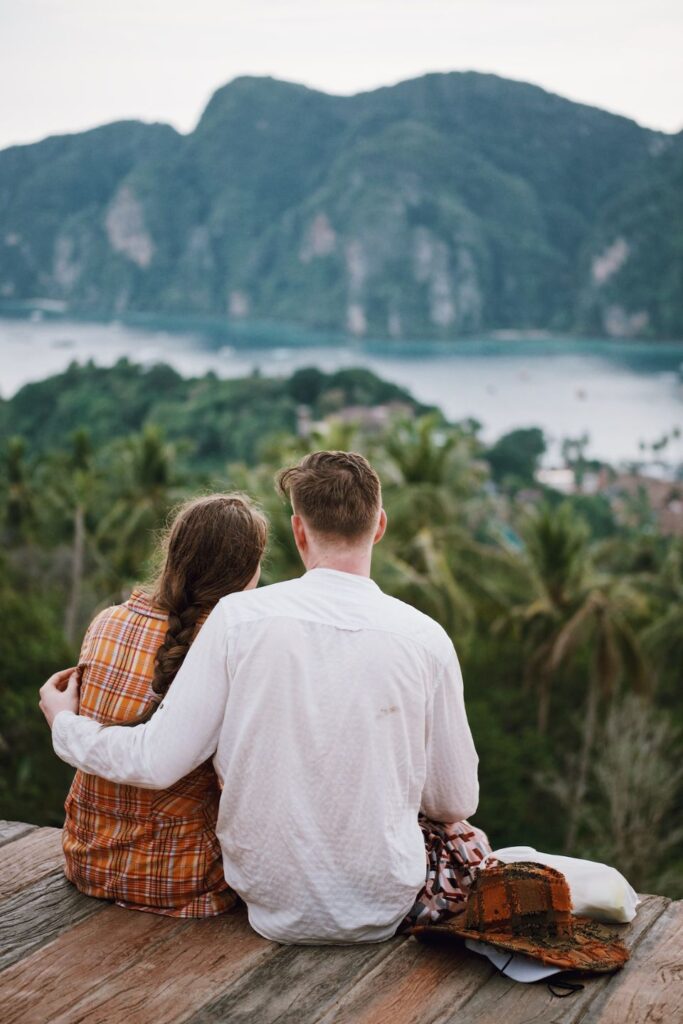 Is Thailand Good for Honeymoon?
Thailand is famous for bachelor trips but there are many couples who prefer this pocket-friendly destination for their honeymoon. Blessed with a tropical climate, clear waters, endless shorelines, Buddhist culture, flavourful cuisine and ethnic architecture, this country attracts a lot of newlyweds.
If you are just beginning your marriage, you will not want to spend all your savings on a honeymoon, since the real expenses will begin to show themselves when you start your family. This is why Thailand makes for a prudential choice for budget travellers who wish to enjoy natural beauty and affordable luxury without breaking their bank.
There are several Thailand tour packages that cater to honeymooners. Look for itineraries that give you a glimpse of the floating markets, let you enjoy some beach parties, include a couple of water sport activities and even give you the chance to explore some temples.
Thailand vacation packages for lovers typically include a visit to the coral islands of Krabi, boat rides to Phi Phi Island or stays in pool villas in provinces such as Kanchanaburi. You will find luxuries such as a private butler, a chef who will prepare you live breakfast every morning and cabs at your beck and call.
Thailand is not just about relaxing, even though their spas and massages are boast-worthy. If you like to have an active lifestyle even on your holidays, you can go trekking through the jungles of Chiang Rai, interact with the tribal locals of Chiang Mai, photograph the waterfalls and limestone caves of Khao Sok or spot elephants in Hua Hin.
If you like to party, go pub hopping with a tour provider. Alternatively, you can also crash a full-moon party that goes on all night and sees partygoers in fluorescent clothing and accessories dancing at an open-air disco on the beach.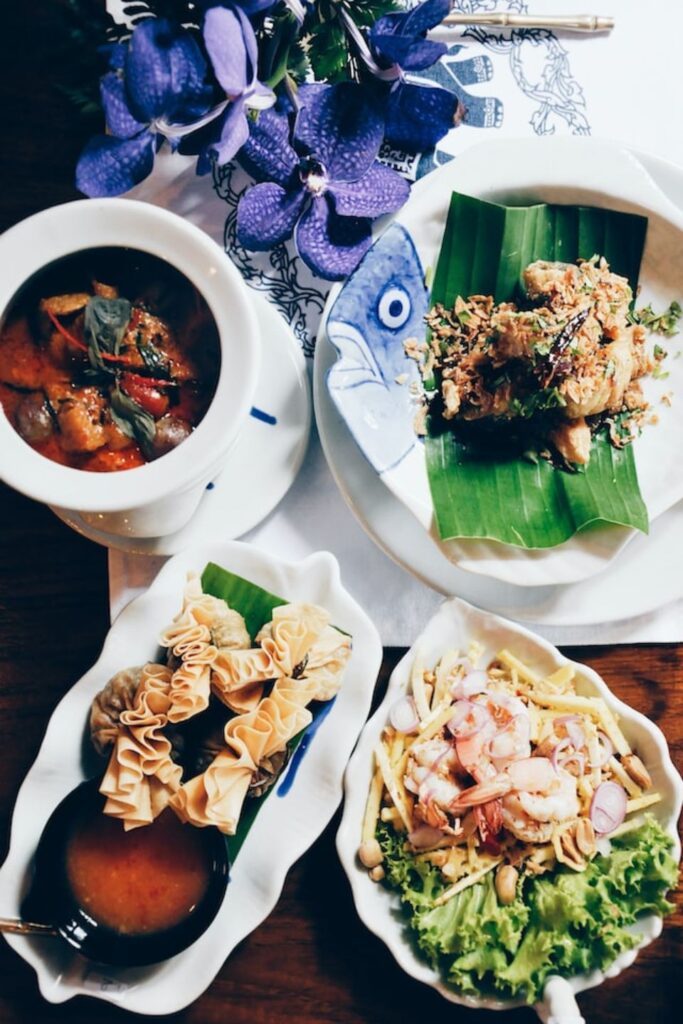 Thailand Cuisine
No discussion of Thailand is complete without a word on its cuisine. It is recommended not to waste your days dining at American food chains or comfort food when you are here. Even if you do not venture out to a restaurant or the food streets, you can still try some Thai food on a river cruise.
Thai food has elements of coconut, raw papaya, peanut, some local herbs and kaffir lime. Thai curries can either be mild or spicy – especially the green Thai curry which contains green chillies. If you have a milder palate, go for their peanut-based gravies, which have a heady yet subtly sweet flavour to them.
The Thais love their tropical fruits and vegetables. If you have never tasted jackfruit before, this is your chance to tuck into a bold meal of raw jackfruit curry. Mains generally consist of noodles and rice. Rice noodles are a must-have!
Thai cuisine is rich in seafood and freshwater fish alike. Most of the meat is cooked in coconut milk and it is the Asian spices that give the dishes their much needed spice. Thailand is also famous for its indigenous mocktails and cocktails which draw their freshness from the addition of kaffir lime.
While we are on this topic, let us not forget how important galangal is to any Thai preparation. A close substitute for ginger, this root vegetable is essential to most curries and even salads. For the weight watchers, the raw papaya salad (som tum) is a highly recommended dish – a perfect blend of tanginess and sweetness.
Thailand also has an array of desserts that range from mildly sweet to extremely sweet. Mangos play a big role in naturally sweetening most Thai desserts. Rice, while mostly used as a main course, also makes an appearance in Thai desserts, especially when it is cooked in milk and sweetened.
With Thailand's location imprint firmly in your mind, you too must be eager to visit this paradise destination, whether alone, with your friends, your family or just with your spouse. Delay no further and get your tickets booked for an adventure to remember!